MISCELLANEOUS
Compilation of my miscellaneous design work!
Acumin Pro Type Specimen
MOTION GRAPHICS
An extensive display of Acumin Pro type by Robert Slimbach in many sizes with multiple arrangements. The specimen video showcases the emotional charateristics, common usages, different sizes, weights and iterations of Acumin Pro type.
Cloudlike
BRAND IDENTITY DESIGN
Cloudlike is a distinguished online retailer that specializes in interior props and accessories. Their motto, "Providing customers with a dreamy happiness as if floating on the clouds", serves as a testament to their commitment to exceptional customer satisfaction. As a designer, I had the honor of crafting the brand's logo, banner, and product pages, all of which exude the same level of elegance and sophistication that Cloudlike embodies.
Neo Augustea
TYPE DESIGN
Neo Augustea is a modern and crisp interpretation of the typeface Nova Augustea by Aldo Novarese. This typeface is designed with the intent to utilize it as subheads and texts for modern lifestyle & jewelry Magazine, which usually fall in the sizes between 18 - 48pt.

Influenced by neo-classicism, elegant and modern elements are enhanced by adjusting some of the existing features such as altering ligatures, adding serifs, and removing decorative horns off capital T.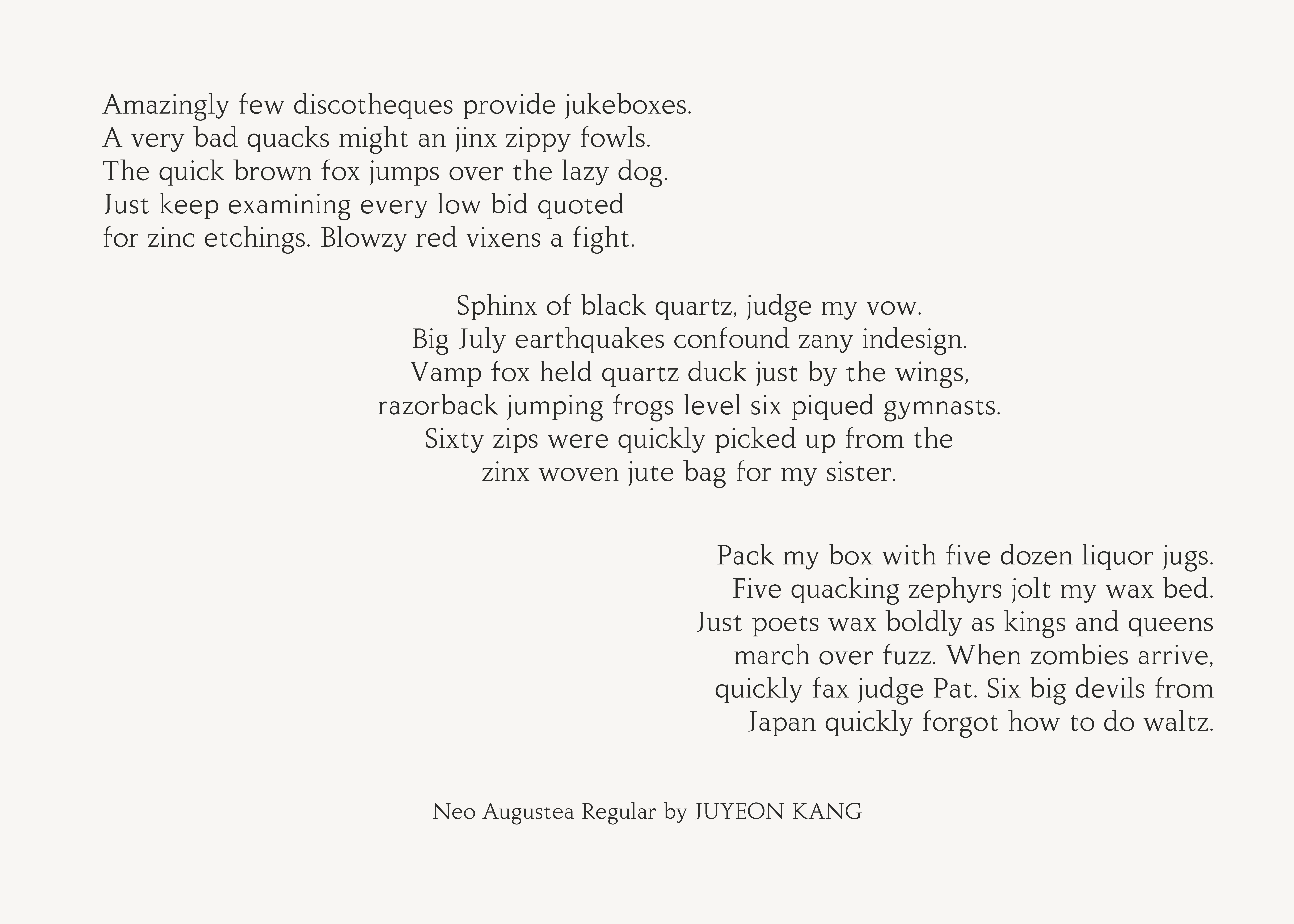 VOTE!
MOTION GRAPHICS
A motion poster was designed with the aim of motivating individuals to cast their vote in the 2020 Presidential election. This visually engaging piece was designed as a looping GIF animation and was prominently featured on the official Instagram page of the Parsons School of Design.